Golden Boy (USA, 2012)


Show Name: CF Golden Boy
Barn Name: Goldy
Sex: Stallion
Color: Perlino (Bay/brown + double cream)
Markings: star, four socks
DNA: E_-A+At-CrCr
Gait: -/-
CA/SCID/LFS: -/- (Clear)
Eyes: Blue
Breed: Anglo
Registry: CS Anglo (ES)
Registration: 0017
Registry: KSMH
Registration: KMH0003-APPROVED
Registry: CPHS
Registration: C0002
Registry: SIMquestrians
Registration: Light Breed - #3
Registry: SIMquestrians
Registration: Show Jumping - #9
Registry: EA Part-bred Arab (ES)
Registration: (not eligible since Anglo)
Owner: Circle F Farms
Breeder: Circle F Farms, CAP 24 Feb 2012
Exchange able: Yes*
Status: Active (Adult)
Recorded Offspring: CF Sunshine, CF Royal Treasure

Traits: Fast, Agile, Genius
LTR:


Training

Jumping Skill: 2/10

Jumps Attempted:
Poor Jumps:
Perfect Jumps:

Challenges:


Racing Skill: 3/10

Meters Galloped:
Hours Training:

Challenges:


Other:
Goldy is CAP by Circle F Farms. Please do not re-upload him or make any modifications (tack may be changed, but not the horse).
Goldy v1 Exchange Link
Goldy has been rebuilt to make his genetics more realistic and to bring him in-line with Equus-Sims Regulations.
Goldy v2 will NOT be uploaded to the Exchange - v2 is the one that will be used for public breeding.
Goldy is the product of 2 Anglos, each of whom was the product of a TB-Arab cross; both TB grandparents were single Creams.
Given the bloodstock/template standards as published by LSS, his Arabian bloodstock would be of the Shagya strain.
Goldy has been Accepted for Registration as an Anglo, as such he has become ineligible for Part-bred Arab
(which is for horses of Arab descent not otherwise registrable as Anglo, Quarab, Morab, and the like).
Goldy is the first homozygous Cream in the Anglo book!
Goldy is Non-gaited and is Approved for crossing on Certified KSMH mares.
All his foals will have the Cream gene.
Depending on your mare his foals may be eligible for the following registrations (listing not comprehensive):
KSMH, CPHS, Anglo, Anglo (half-Anglo), Part-bred Arab (25%), Pinto (ISHR), Pintabian (per 25% Arab blood rule),
Appaloosa (Color), Dun and Buckskin (as Buckskin, Color), Palomino (Color), Standardbred,
mustang, Abstang, Araloosa
If you wish to use his Exchange file for breeding:
1) We can not guarantee that a registry will accept the resulting foal
2) Please contact us regarding Special Rules for the file. If you are willing to follow our Special Rules regarding his file, then we will advocate for your foal with the registries.
3) Foals bred from the file with KSMH Certified mares will be registered to the Appendix unless the Special Rules are followed.
Following the special Rules makes such foals eligible for the Main KSMH Book.
Conformation: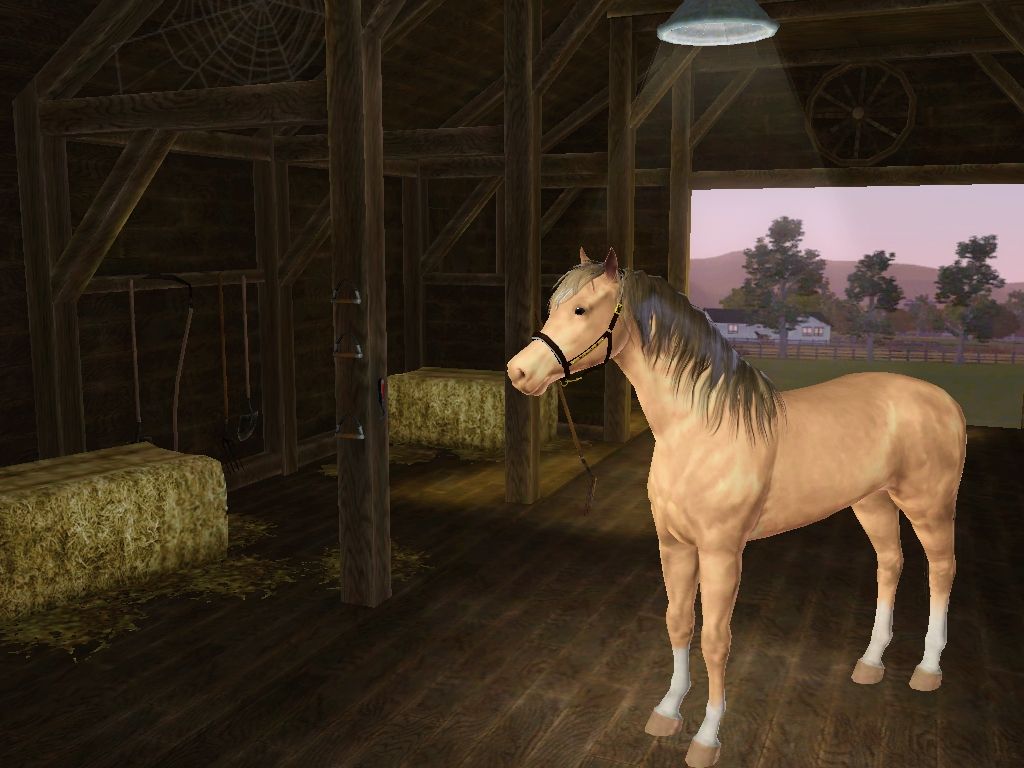 Community Shows
None at this time
In Game Show Record
Total Competitions Attempted: 3
Jump wins: 2 beginner/0 Advanced/0 International
Race wins: 1 beginner/0 Advanced/0 International
XC wins: 0 beginner/0 Advanced/0 International
Tour The Farm
Main Office (home page)
Back to Stud Barn
KSMH Home
CPHS Home
SIMquestrians (FB)