"Goldie" being his handsome self
Enigma
One of the grooms let her niece "braid" his mane...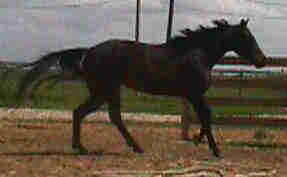 ~~~~~ Rev in her new paddock ~~~~~~~ PG getting a much hated bath ~~
Swain's Gold
Snoozin' in the Summer bluegrass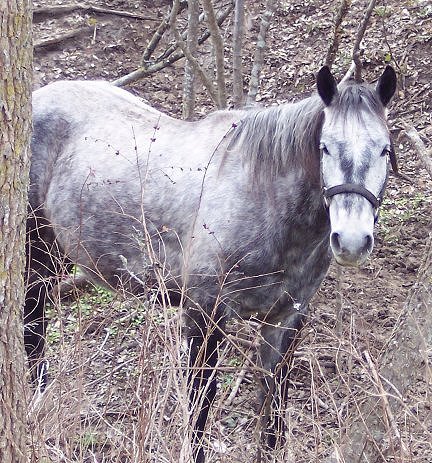 Cop in the big field
Find the horsey...
Enigma haveing a good roll
Goldie in a cute candid
Perfect Goer overlooking the broodmare field
...and wondering where the mares are at
Swain's Gold doing what he does best...
...in the 90+ degree Kentucky Summer
Photog had a crush on Cop's jockey...
Aaaaand doooowwwnn the stretch they come....
Goldie (outside), Enigma, and Rev (rail) in a between-races
exhibition workout with some friends and some 'borrowed' jocks
Copacabana
...Makin' it count on the rail
Truly Bound HDCP, post parade 3 Jan 2011
Revotic (green and gold silks) before her first CF start
Chou Croute HDCP 22 Feb 2011
Revotic (#4) getting her heart broke by eventual winner Bali Formal (#3)
Concept Sports Stakes 25 Feb 2011
In the walking ring before Enigma's first CF start - and first CF check!
Allowance Stakes at Shenandoah Downs 26 Feb 2011
Cop's third lifetime start; first try on turf. Part of the 2011 Global Challenge Series
G2 Moir Stakes 8 Mar 2011
Enigma battled to 3rd in a Field of 14 with PSR=101.
Allowance Stakes at Shenandoah Downs 26 Mar 2011
Less than 0.16 off Track Record time earned Rev's first 5-digit payday for CF
Post-race: 22 Apr 2011 Durbridge Stakes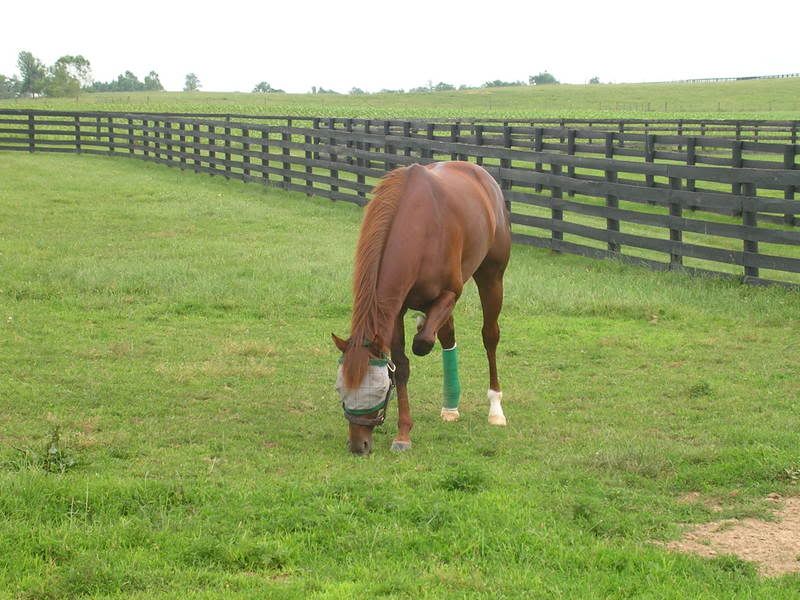 Enigma came back hurt so he stayed home Derby weekend
G3 Standish HDCP 26 May 2011
Enigma (mid-pack here) battled hard, but was outclassed
Golden Sylvia HDCP 17 June 2011
Revotic (in front, for the moment) before getting passed by
Rave (win, outside) and The Reflex (place, rail) to take third
G3 Sanford Stakes, post parade 21 July 2011
Copacabana's first try at The Big Time
G2 Phar Lap Stakes 7 Aug 2011
Enigma in his paddock after battling to second
and earning Circle F's largest purse to date.
G2 KY Jockey Club 19 Nov 2011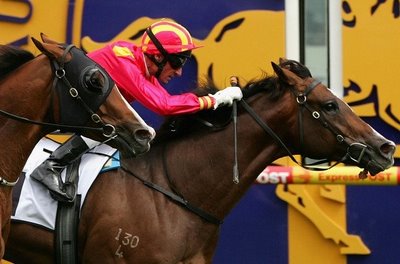 Swain's Gold duking it out for second
31 Dec 2011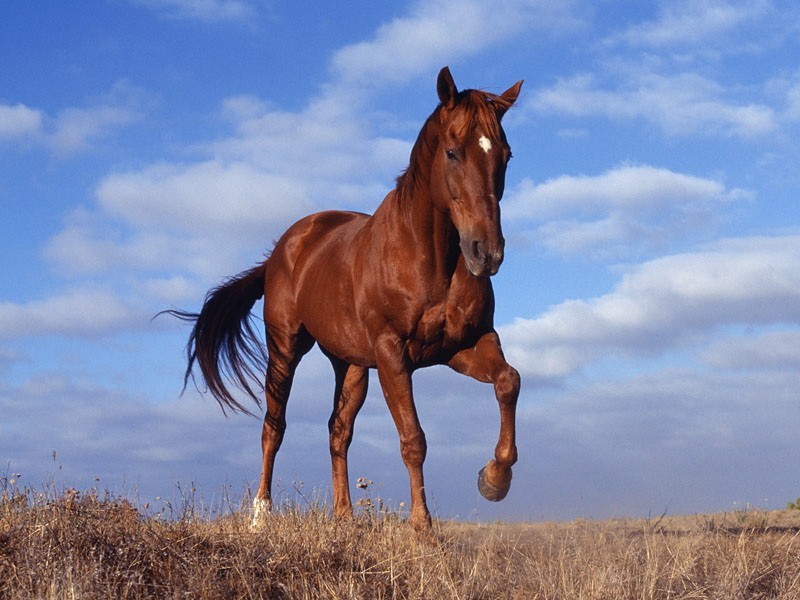 Our Maiden joins the CF family
Breeding Season 2011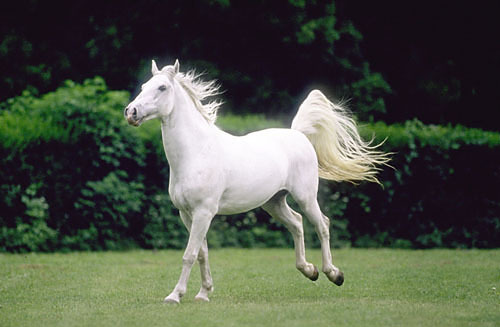 Junebug seems to like it here; she'll meet PG tomorrow
Are you my mommy?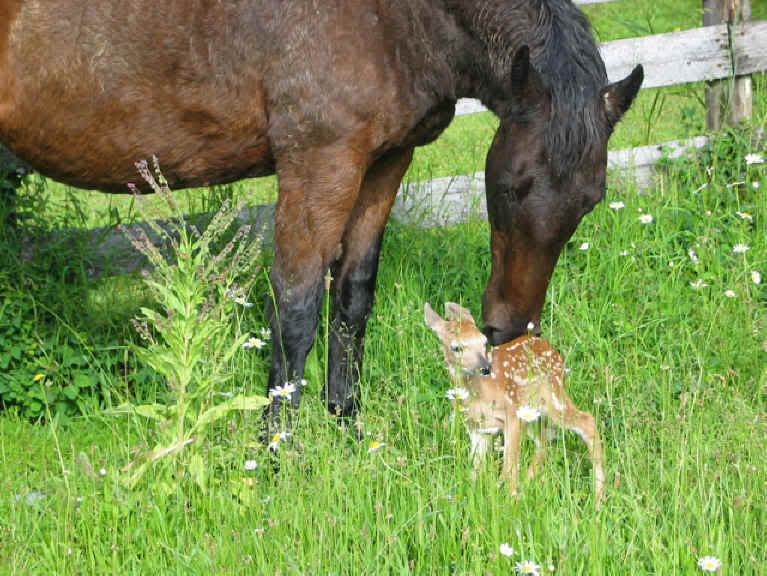 Jewel Princess had a surprise in her paddock...she was disappointed to have to give it back


The Morning After...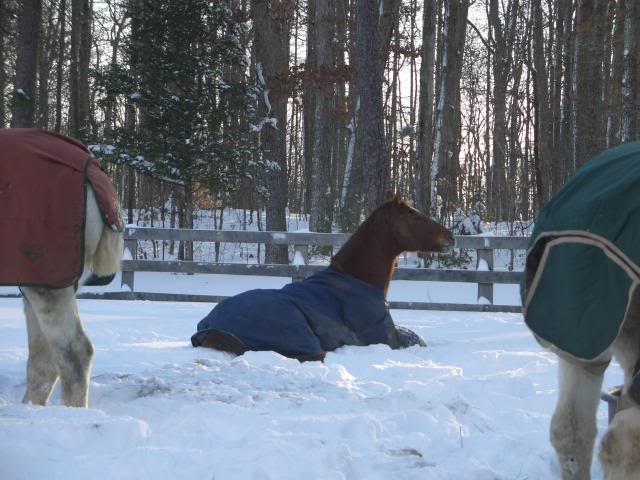 Poor Rose; I told PG to have her back by 8
Baby Greyhound and Exotic Springs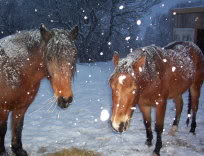 They were so cute I just had to pause for a pic
Tout Charmant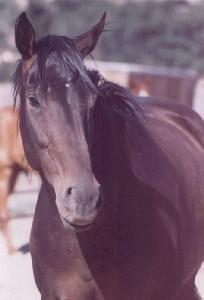 Isn't she lovely? PG is climbing the rails to get at her...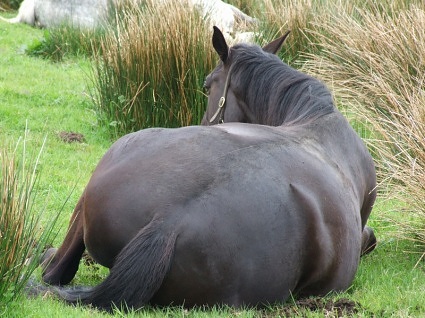 Revotic, happily in foal to Rivendell's Big N' Rich
Tour Guide
Scrapbook Main
Main Office (Circle F home)
Barn 1: Yearlings
Barn 2: Racers
Barn 3: Breeding Shed
Barn 4: Stallion Barn
PhotoFinish home