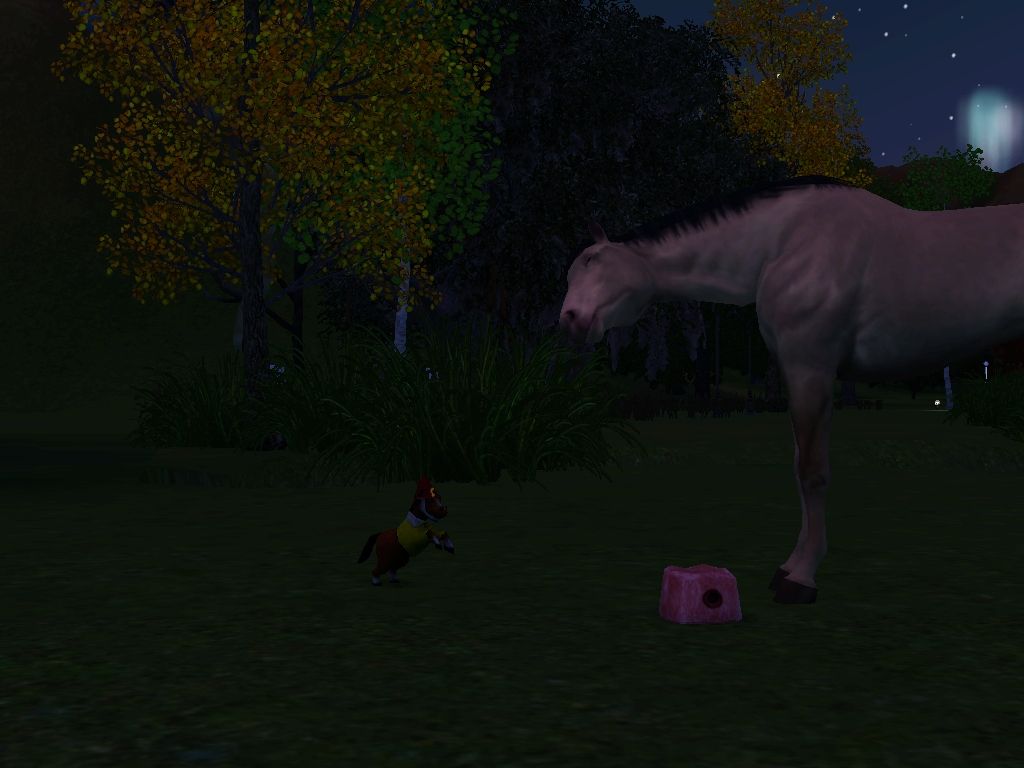 Zillion To One (USA, 2012)


Show Name: CF Zillion To One
Barn Name: Zilly
Sex: Mare
Color: Buckskin (wild bay + single Cream)
Markings: none
DNA: E_-A+_-CR/n
Eyes: brown
Breed: American Quarter horse
Registry: EV Quarter Horse (Racing) (ES)
Registration: 0213
Registry: CPHS
Registration: C0004
Registry: DHS Buckskin (ES)
Registration: pending
Registry: Hunter Jumper Club (ES)
Registration: 00140
Registry: SIMquestrians
Registration: Stock Breed - #9
Owner: Circle F Farms
Breeder: Circle F Farms, CAP 18 May 2012
Exchange able: No
Status: Active (mare)
Recorded Offspring: 0


Traits: Quiet, Genius, Brave
LTR:


Training

Jumping Skill: x/10

Jumps Attempted:
Poor Jumps:
Perfect Jumps:
Challenges:

Racing Skill: x/10

Meters Galloped:
Hours Training:
Challenges:



Other:
Zilly is CAP by Circle F as part of our Horse Saga-to-TS3 conversion.
Zilly is the twin sister of Zee to Zee and the dedicated mate of Trichrome.
Due to the Wild Bay phenotype being a fairly new development in genetic research circles, and still not well understood, EVQH has registered her as a Champagne rather than the Cream that she actually is.
Conformation:
Community Shows
None
In Game Show Record
Total Competitions Attempted: 0
Jump wins: 0 beginner/0 Advanced/0 International
Race wins: 0 beginner/0 Advanced/0 International
XC wins: 0 beginner/0 Advanced/0 International
Tour The Farm
Main Office (home page)
Back to Mare Shed
CPHS Home
SIMquestrians (FB)