Wild Heart (USA, 2012)


Show Name: CF Wild Heart
Barn Name: Heart
Sex: Mare
Color: Bay Splash Sabino Frame
Markings: stripe, pinto
DNA: E_-A+_-SW_-Sb/n-O/n
Gait: -/-
GBED/HYPP/PSSM1/HERDA: -/- (Clear)
Eyes: brown
Breed: wild
Registry: RHS American Paint (ES)
Registration: 0344
Registry: KSMH (Non-Gaited)
Registration: AKM0001-APPROVED
Registry: ISHR (pinto) (ES)
Registration: 010
Registry: SIMquestrians
Registration: Stock breed - #6
Owner: Circle F Farms
Breeder: wild, gentled 1 Mar 2012
Exchange able: No
Status: Active (Adult)
Recorded Offspring: CF Snowball, CF Sunshine


Traits: Obedient, Genius, Noisy, playful, agile, fast
LTR: fearless foal, steel bladder, gardeners delight, desert pony, lucky mount


Training

Jumping Skill: 2/10

Jumps Attempted: 2
Poor Jumps: 1
Perfect Jumps: 0
Challenges:

Racing Skill: 10/10

Meters Galloped: 72,696.06
Hours Training: 8.47
Challenges: Long Distance Racer


Other:
Heart was gentled in the wild. She came from the same herd as Digit and Silver.
Heart arrived with Race of almost 8.
Heart's Paint papers arrived with a misprint (identifying Tobiano instead of Frame Overo); RHS is working with us on a corrected version.
UPDATE:
The Registration has been corrected and the Registry has converted to stamps.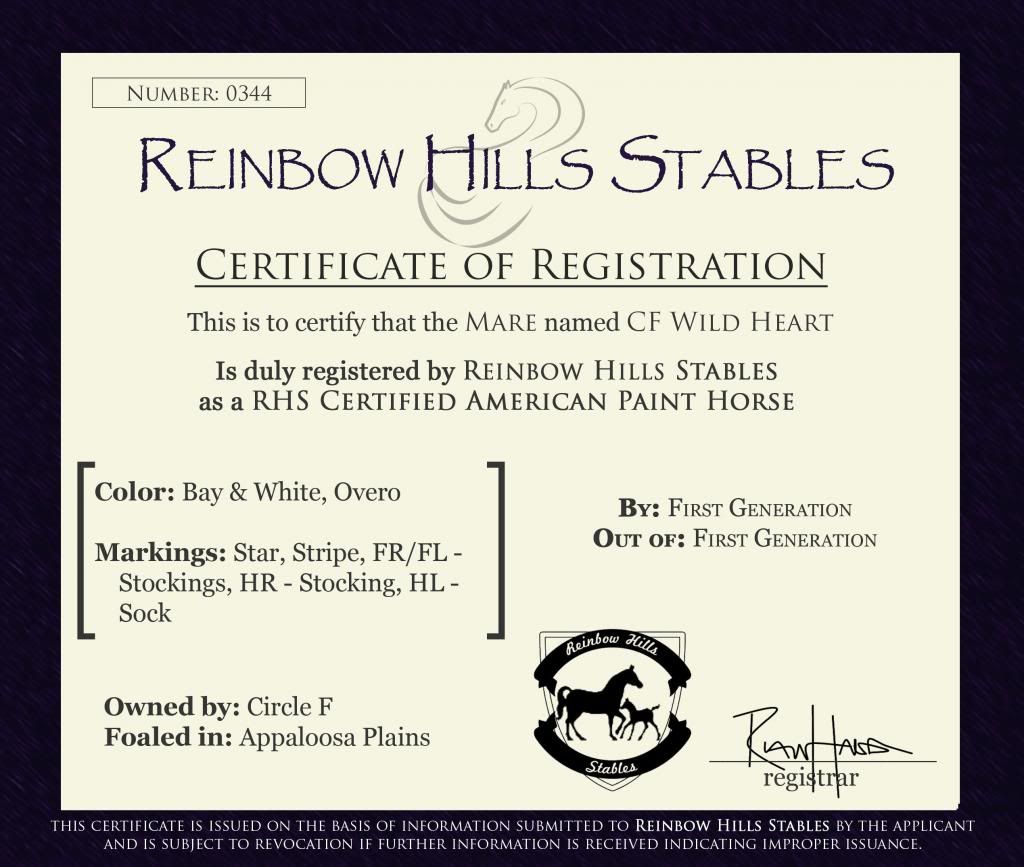 Conformation: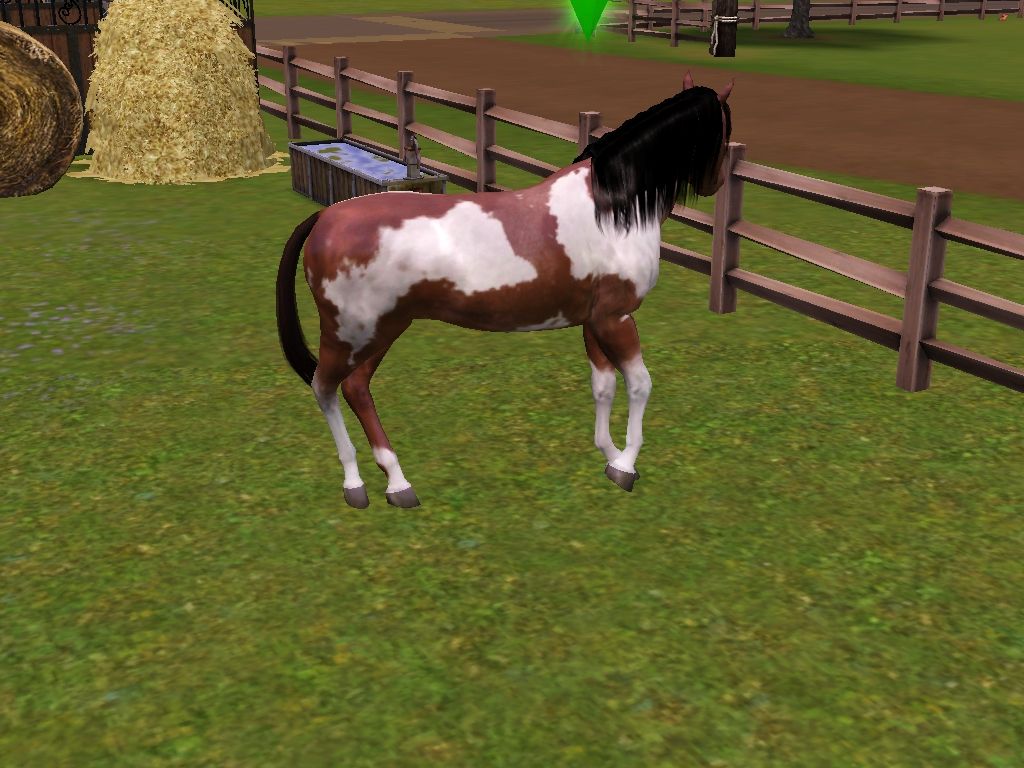 Heart's Herd (Heart is in the center of the group nearest the lagoon)
Silver can be seen pictured above her
Community Shows
None at this time
In Game Show Record
Total Competitions Attempted: 0
Jump wins: 0 beginner/0 Advanced/0 Intermediate
Race wins: 0 beginner/0 Advanced/0 Intermediate
XC wins: 0 beginner/0 Advanced/0 Intermediate
Tour The Farm
Main Office (home page)
Back to Brood Barn
KSMH Home
SIMquestrians (FB)