Snowball (USA, 2012)


Show Name: CF Snowball
Barn Name: Snowy
Sex: filly
Color: Bay Splash Sabino Frame
Markings: star, stripe, right front unmarked, KSMH Brand left thigh
DNA: E_-A+_-SB1/n-SW_-O/n
Gait: +/-
GBED/HYPP/PSSM1/HERDA/CA/LFS/SCID: -/- (Clear)
Eyes: dark brown
Breed: mixed
Registry: RHS American Paint (ES)
Registration: 0345
Registry: KSMH (Gait: Rack)
Registration: AKM03-CERTIFIED *KSMH021-CERTIFIED
Registry: ISHR (pinto) (ES)
Registration: 011
Registry: ES Hunt and Jump Club
Registration: 00142
Registry: SIMquestrians
Registration: Stock Breed - #10*
Sire: (Eq Center) Cascade, Grey, grade, playful/neat/brave
Dam: CF Wild Heart, Bay Splash Sabino Frame, APH/AKMH, Obedient/Genius/Noisy
Owner: Circle F Farms
Breeder: Circle F Farms, 5 March 2012
Exchange able: No
Status: active (mare)
Recorded Offspring: 0


CF Snowball
Bay Sabino Splash Frame
APH/ISHR/KSMH
TS3 Cascade
Grey
"mix"
CF Wild Heart
Bay Sabino Splash Frame
APH/ISHR/AKMH
Pedigree generated by PedigreeQuery.com
Traits: Obedient, Genius,
Untrained
, Brave
LTR:
Training
Jumping Skill: 1/10
Jumps Attempted: 0
Poor Jumps: 0
Perfect Jumps: 0
Racing Skill: 3/10
Meters Galloped: x
Hours Training: 0
Other:
Snowy is the first homebred foal for Circle F; her sire is a mixed-breed from the Equestrian Center and her dam is our pinto mustang mare Heart.
Snowy is very friendly and outgoing and has made fast friends with rescued filly Misty.
Snowy has matured into a beautiful young mare. Tina has started her under saddle and she has displayed a heart and willingness as yet unmatched by any other horse at the farm. Much to our delight she was seen Racking at liberty in her pasture one day - her sire must have been of gaited descent - and her KSMH papers have been upgraded appropriately. When she comes of age to breed she'll be submitted for reevaluation to obtain Main Book registration.
UPDATE:
Snowy is now Main Book Certified! She is the first Certified Mare in the Main KSMH Book and we could not be happier.
She has been accepted into the FB community of SIMquestrians, however she was registered as APH. A request has been submitted to change her Registration to Gaited Breed (KSMH).
Her APH papers erroneously list her as Tobiano; we are working with he Registry to correct this and her revised papers will be posted just as soon as we receive them.
Update:
The registry records have been corrected and the Registry has converted to stamps.
Conformation: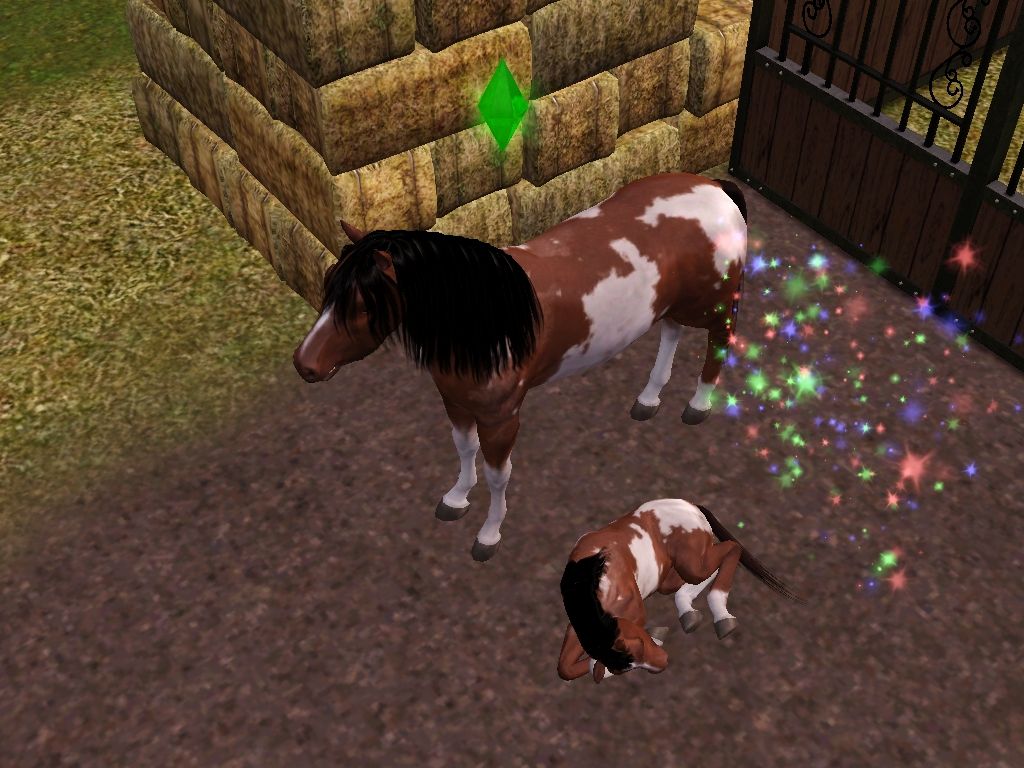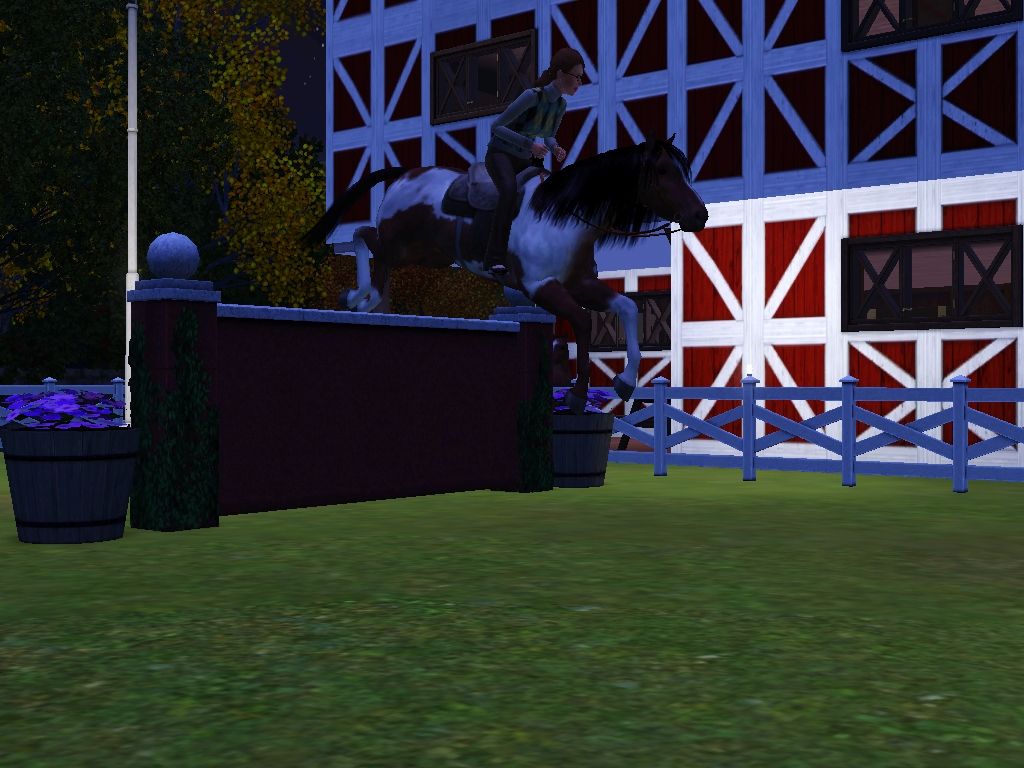 With the approval of KSMH Snowy has been branded on her left thigh.
Community Shows
None at this time
In Game Show Record
Total Competitions Attempted: 0
Jump wins: 0 beginner/0 Advanced/0 International
Race wins: 0 beginner/0 Advanced/0 International
XC wins: 0 beginner/0 Advanced/0 International
Tour The Farm
Main Office (home page)
Back to Mare Shed
KSMH Home
SIMquestrians (FB)