SOLD - Last Update 29 November 2012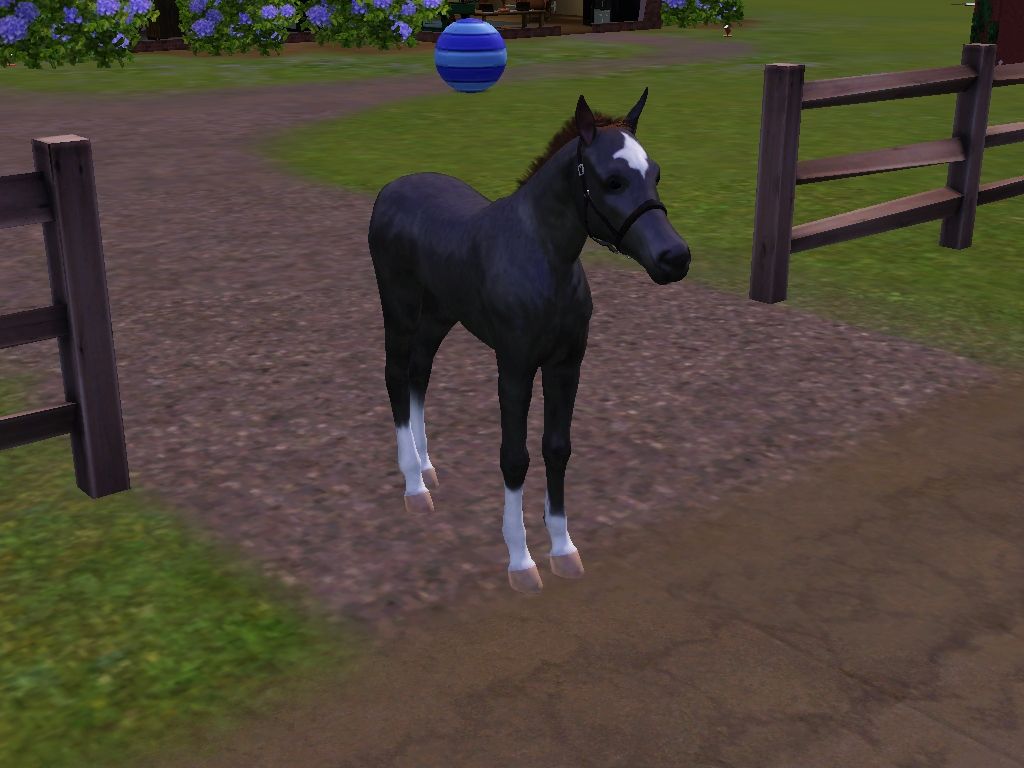 Misty (USA, 2012)


Show Name: Moonlight Mist (per HFEC)
Barn Name: Misty
Sex: filly
Color: Flaxen Chestnut
Markings: star, four socks (LF broken sock), dark coat, flaxen mane
DNA: ee-ff
Eyes: R-dk brn, L-blue
Breed: mixed
Registry: AGH
Registration: pending
Owner: Hidden Falls Equestrian Center
Breeder: rescued, 4 Mar 2012, Appaloosa Plains
Exchange able: no
Status: Sold 29 Nov 2012 (adult)
In-Game Value: $4,519.00
Recorded Offspring: 0


Traits: shy, untrained, agile, fast
LTR: none


Training

Jumping Skill: 3/10

Jumps Attempted: x
Poor Jumps: x
Perfect Jumps: x

Racing Skill: 3/10

Meters Galloped: x
Hours Training: x



Other:
Misty was adopted from the in-game shelter. She will be trained then evaluated for suitability to our herd goals.
Misty was sold to Hidden Falls Equestrian Center to be a Christmas Horse for a lucky little girl.
Update from HFEC: "She got up early Sunday morning, the first snow has come, but that's not the only surprise of the day. The first thing she does is hug the foals good morning, nothing like a snuggle before the work starts. As she walks down to say hello to her pony, she gets a glimpse of a gorgeous filly, somewhere in the back.. "Woah, that's a gorgeous filly" she says to herself and thinks, maybe its a new boarder.. After a closer look at the nameplate she notices that its not a stranger's name next to "Owner:", its
her
name.. She has a new horse! Moonlight Mist, nicknamed Misty. They spent the morning to get to know each other and they she cant wait for the first ride in the snow when mom wakes up!"
Christmas Morning, courtesy HFEC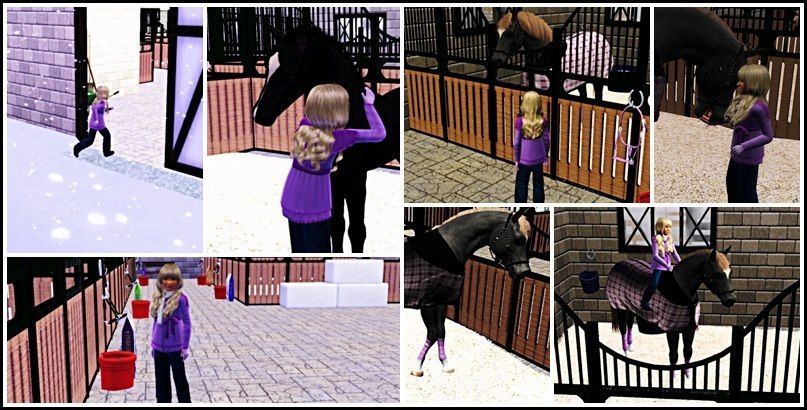 Conformation: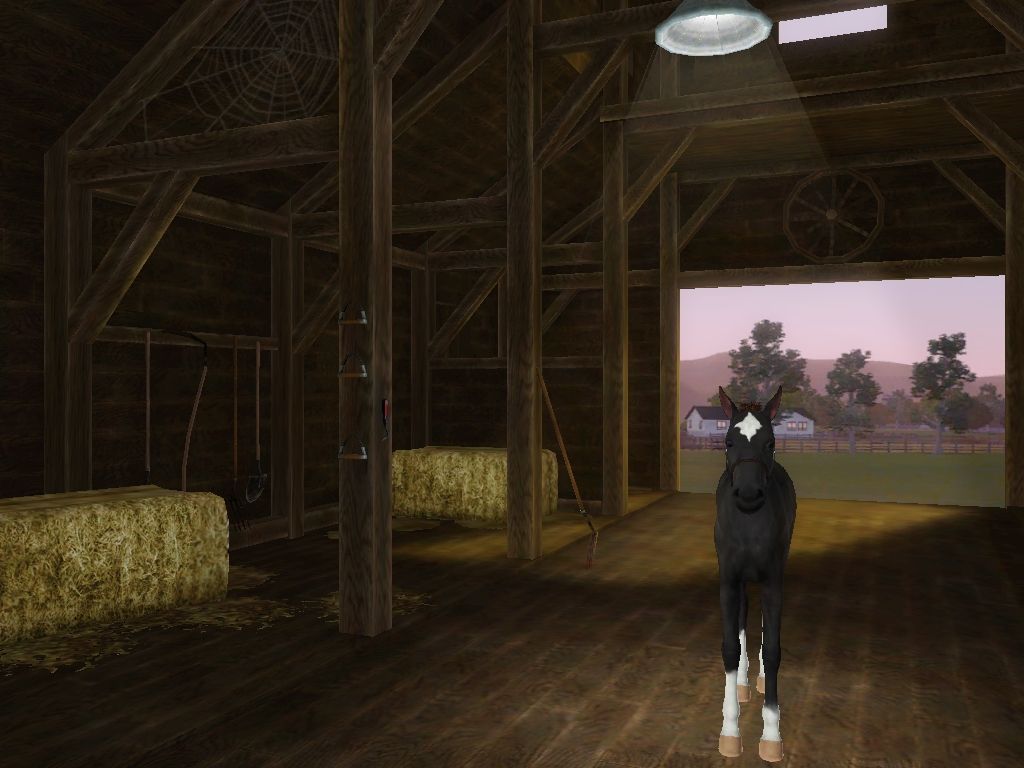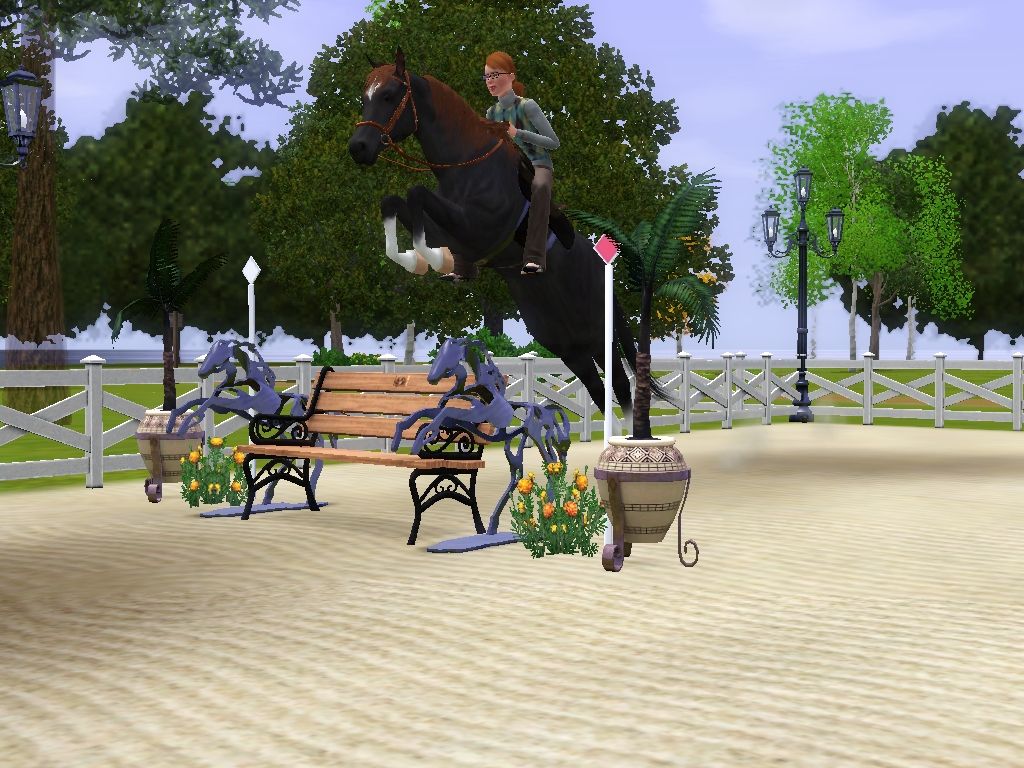 Community Shows
None at this time
In Game Show Record
Total Competitions Attempted: 0
Jump wins: 0 beginner/0 Advanced/0 International
Race wins: 0 beginner/0 Advanced/0 International
XC wins: 0 beginner/0 Advanced/0 International
Tour The Farm
Main Office (home page)
Back to Sales Barn