Dany O Day (USA, 2012)


Show Name: CF Dany O Day
Barn Name: Dani
Sex: Mare
Color: Black
Markings: none
DNA: E_-aa
Eyes: Amber
Breed: Unicorn
Registry: RFE Unicorn Registry
Registration: A0029
Owner: Circle F Farms
Breeder: wild, gentled 20 May 2012
Exchange able: No
Status: Active (Adult)
Recorded Offspring: 0


Traits: lazy, brave, untrained, friendly
LTR:


Training

Jumping Skill: 10/10

Jumps Attempted: x
Poor Jumps: x
Perfect Jumps: x

Racing Skill: 10/10

Meters Galloped: x
Hours Training: x



Other:
Dani was gentled in the wild on the first attempt. On her first run through our Advanced XC course she refused, then incinerated, one of our favorite jumps. The blaze was spectacular, and the firemen weren't too shabby either, but it was not how Amy and Bryan had pictured their evening out.
Dani is a wonderful all-around mare; she has a natural affinity for jumping, but was born for Dressage.
For her first Community Dressage show competitors were permitted to select their own tests; Amy and Dani selected Prix Caprilli First Level.
Conformation: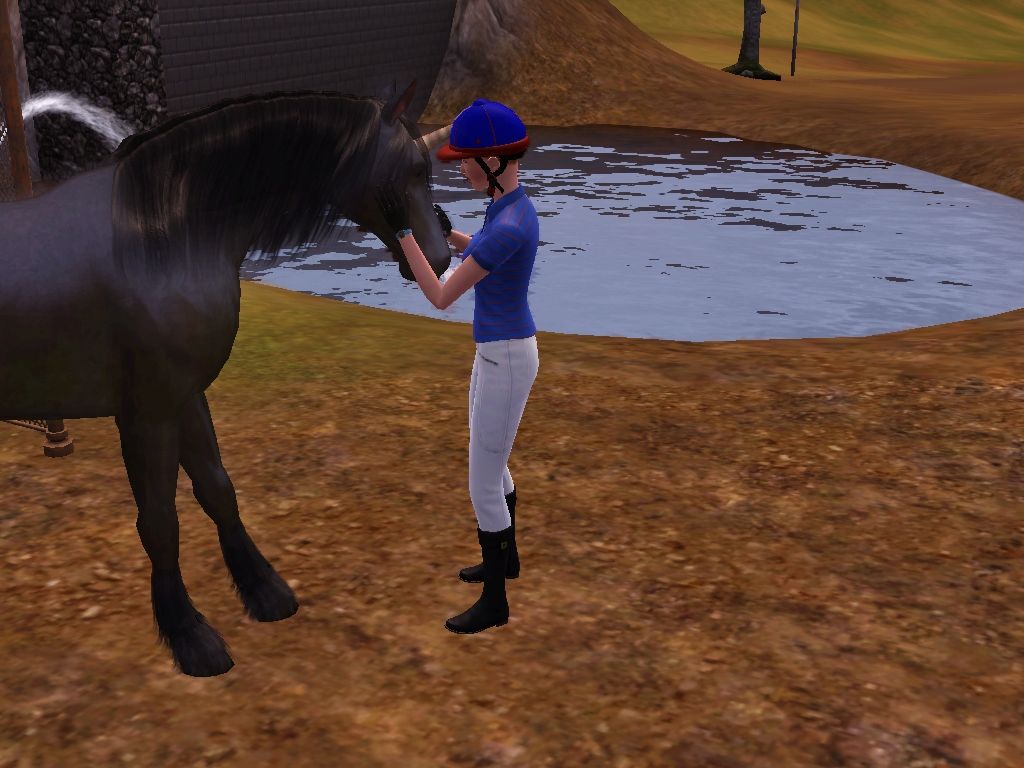 Community Shows
(ES) May 2012: 3-Day Event, USEF Advanced (Dressage Test A) - All Breed, hosted by Sinclair Eq Center - Did Not Place
(ES) June 2012: Dressage, Prix Caprilli (First Level) - All Breed, hosted by Four Winds Farm - 6th (Class 1, Group 3)
(ES) June 2012: Hunter/Jumper, Grand Prix Jumper - All Breed, hosted by Dawn Rise EC - 5th
Community Points
(ES) 2012: 1 (Jumping)
In Game Show Record
Total Competitions Attempted: 0
Jump wins: 0 beginner/0 Advanced/0 International
Race wins: 0 beginner/0 Advanced/0 International
XC wins: 0 beginner/0 Advanced/0 International
Tour The Farm
Main Office (home page)
Back to Mare Shed